The Pintona Railway is the national railway-company of Pintona. It's founded by Niels Liberty.
In 2017, the company was named in a large-scale corruption investigation. Pintona Railway was partly owned by Tholberg Group and accused of making offshore companies.
The colors of the trains of Pintona Railway is green and white.
Rail lines
Edit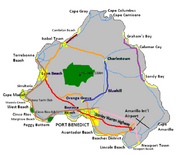 Railway stations
Edit
Ad blocker interference detected!
Wikia is a free-to-use site that makes money from advertising. We have a modified experience for viewers using ad blockers

Wikia is not accessible if you've made further modifications. Remove the custom ad blocker rule(s) and the page will load as expected.