The Pintona Railway is the national railway company of Pintona. It was founded by Libertan businessman Niels Liberty.
In 2017, the company was named in a large-scale corruption investigation. Pintona Railway was partly owned by Tholberg Group and accused of making offshore companies in Pintona.
The colors of the trains of Pintona Railway are green and white.
Railway lines
Edit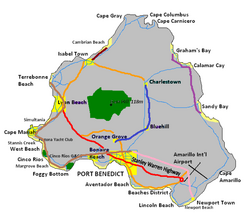 Railway stations
Edit