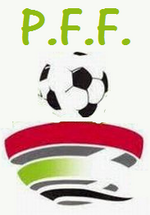 The Pintona national football team is the national football team of Pintona and is controlled by the Pintonan Football Federation. Founded in 1950, it is not a top team, but still very popular in the Carribbean. It is affliated to the CONCACAF and the WNFA. Pintona was in the WFC 2014 qualifiers, but sadly, they did not make it to the final tournament. They are coached by former player Martin Gayles in the WFC 2016. Traspesian company Helix makes Pintona's jerseys; they are green and red.
The main stadium used by the team is the Pintona National Stadium in Port Benedict, which has a capacity of 10,000. The Bluehill Arena in Bluehill, with a capacity of 15,000, is also sometimes used. These stadiums are also used by the Pintonan League clubs Port Benedict FC and Bluehill United, respectively.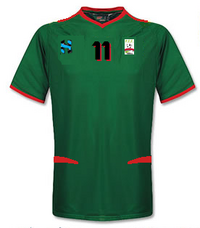 The following 23 players were called up for teh WFC 2016.
Notable former players
Edit
Recent results and forthcoming fixtures
Edit
Ad blocker interference detected!
Wikia is a free-to-use site that makes money from advertising. We have a modified experience for viewers using ad blockers

Wikia is not accessible if you've made further modifications. Remove the custom ad blocker rule(s) and the page will load as expected.