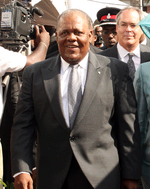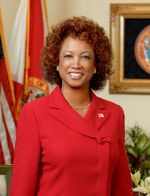 The Prime Minister, or PM, is the head of government of Pintona. The Prime Minister is the person in charge of the Parliament and is the leader of the largest party in Parliament. The current Prime Minister is Dr. Gilbert Warren who is with the Centrist Party and was elected in 2013. Prime Ministers serve five years though elections can happen before if the government has no confidence.
List of Prime Ministers
Edit
Ad blocker interference detected!
Wikia is a free-to-use site that makes money from advertising. We have a modified experience for viewers using ad blockers

Wikia is not accessible if you've made further modifications. Remove the custom ad blocker rule(s) and the page will load as expected.